Oct 7, 2022
Battery Operated Window Candles: A Charming and Cozy Tradition for Winter
This Post May Contain Affiliate Links. Please Read Our Disclosure Policy here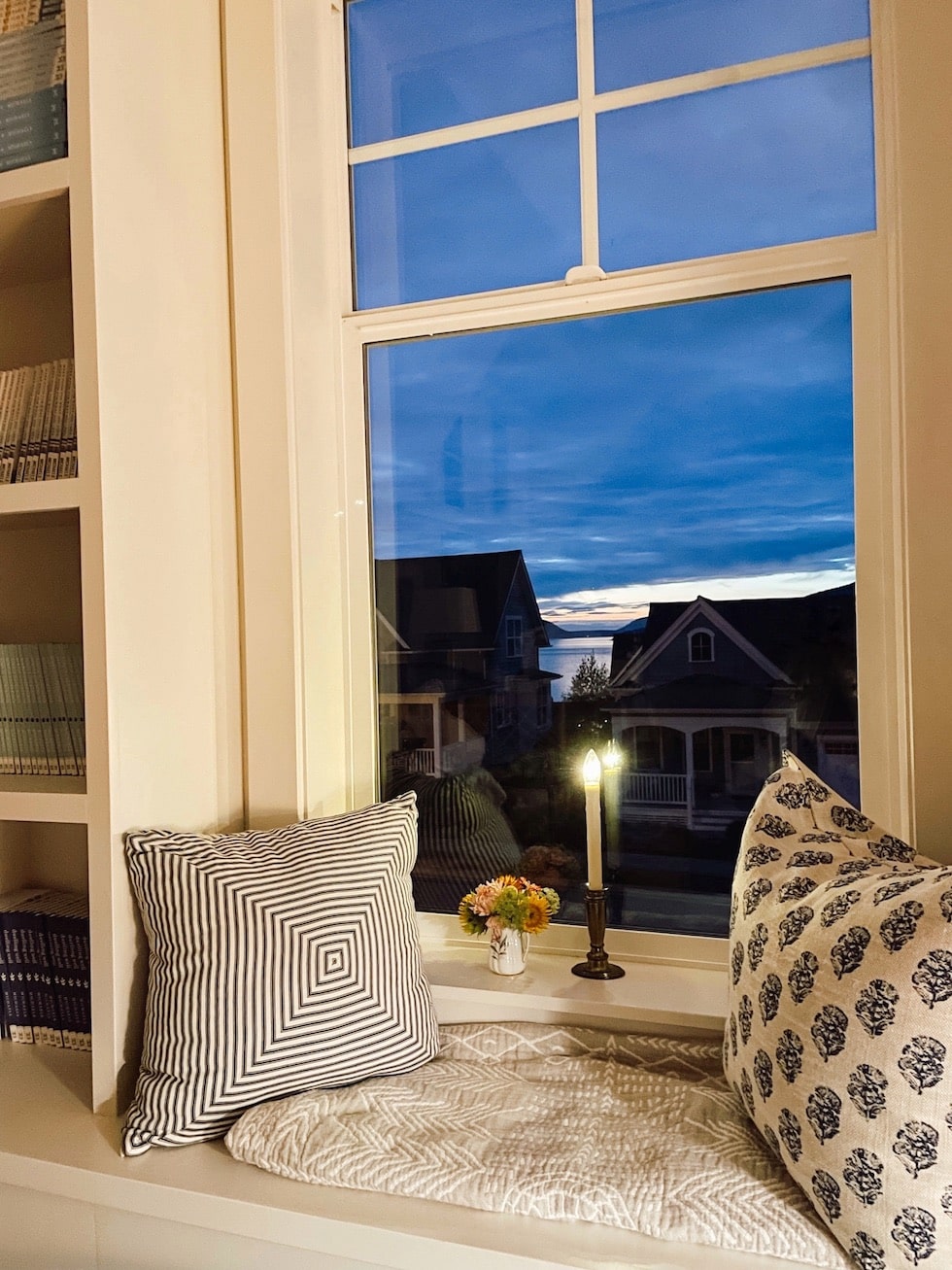 Today I want to share my favorite battery operated window candles (with unexpected features!) and why I love this idea and tradition so much. Have you ever driven by a home with window candles? Years ago as newlyweds my husband and I drove past a home that glowed from the inside out. In every window was a flickering candle. We stopped, turned around and went back to gaze at that warm, cozy and inviting home. It was just the kind of home we wanted to have, an inviting sanctuary where the flicker of candles would warm the cold dark winters.
What kind of people lived in a home with window candles? We knew in our hearts we were most certainly going to be those people. People who cared deeply about the mood of their home, not only on the inside but from the outside, too. They are not people who care what people think of a home in a prideful or pretentious way, but in a warm-hearted and welcoming way.
Somehow candles in the window help set the mood for a home that is a sanctuary, not a showplace.
To me, creating a home starts with considering the mood.
We want a home where people can drive by on a cold evening and feel cozier for seeing it, just as we did years ago with the home that inspired us.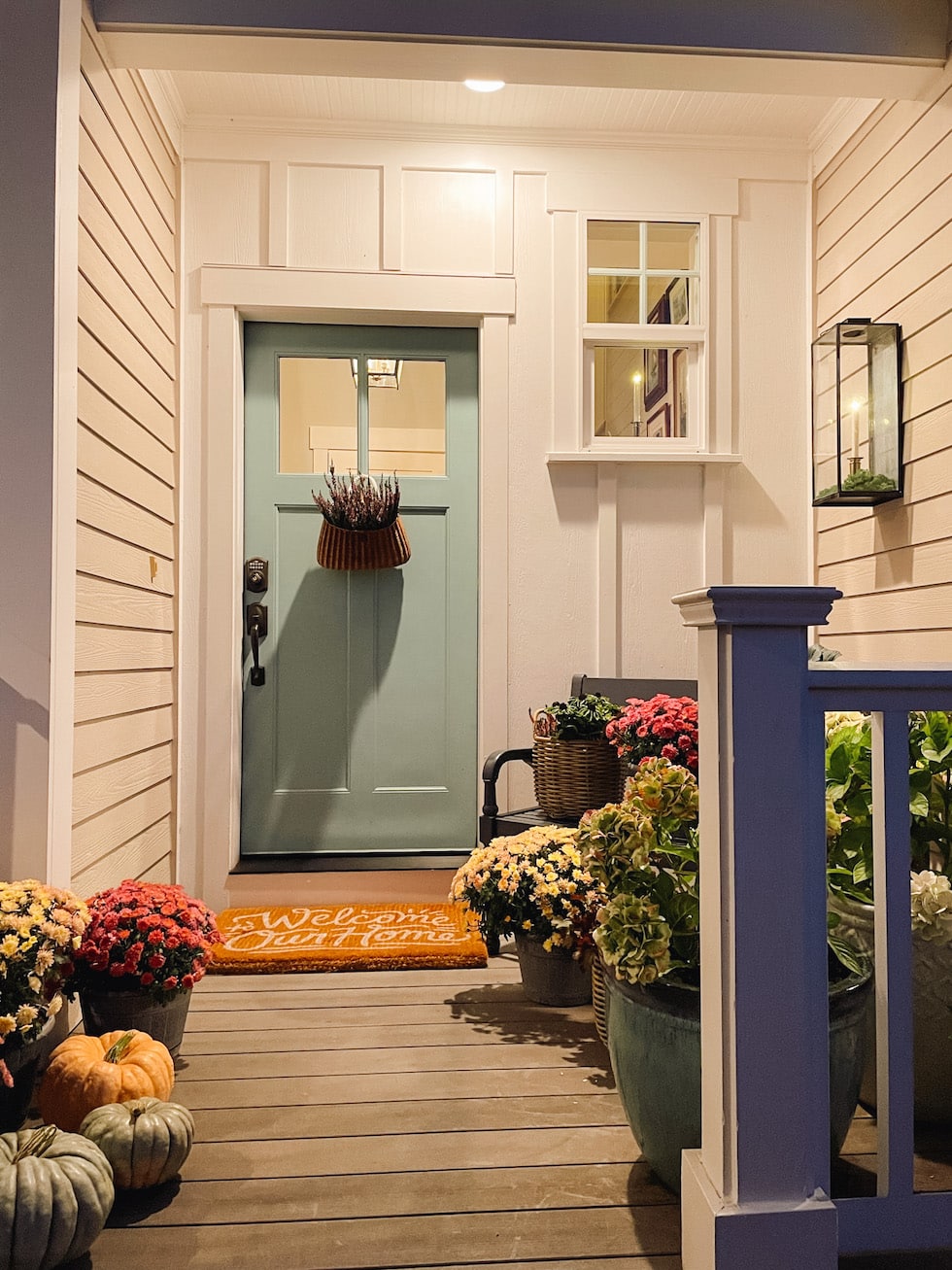 There are many things we can do to create that sense of warmth inside and out during the winter months.
Lamps on, porch light on, fireplace and candles flickering.
And you might remember last year we added lighted stars to our porch and we cannot wait to hang them again! What a magical scene! Our Morovian Stars hanging from our front porch will be a forever tradition we will look forward to and enjoy in this home, as will our window candles.
There is a long long history of people who have had window candles in their homes, so it also feels wonderful to be able to carry on a welcoming tradition like this! In a world where so many things feel stressful, unsettled, or even unwelcoming, a candle in a window can evoke a sense of home, comfort and peace.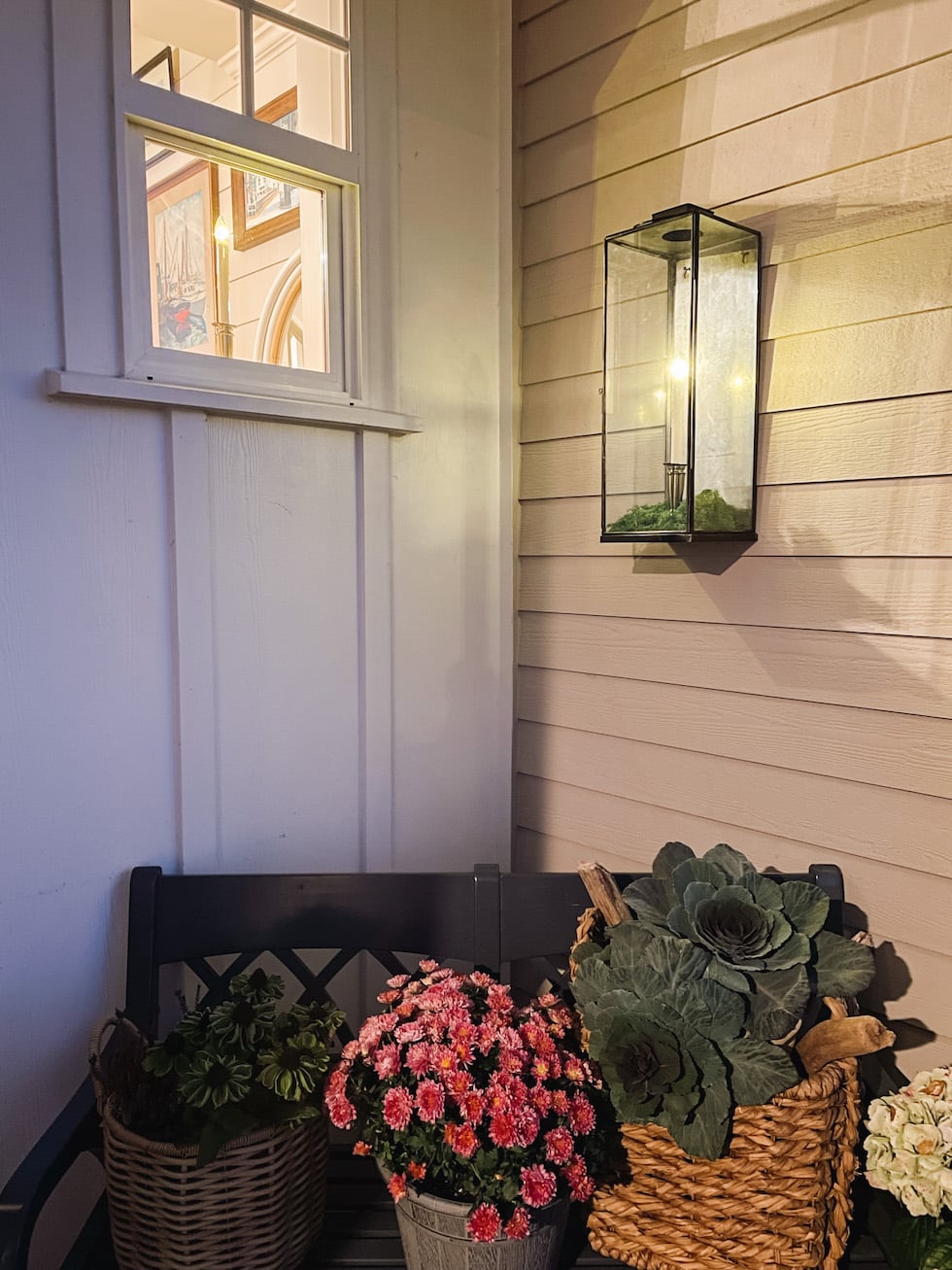 Many of you caught a glimpse of our battery operated window candles over the past few weeks and have messaged me about them. Today I thought I would share more about the ones we have. Hopefully these tips will save you time and money, too!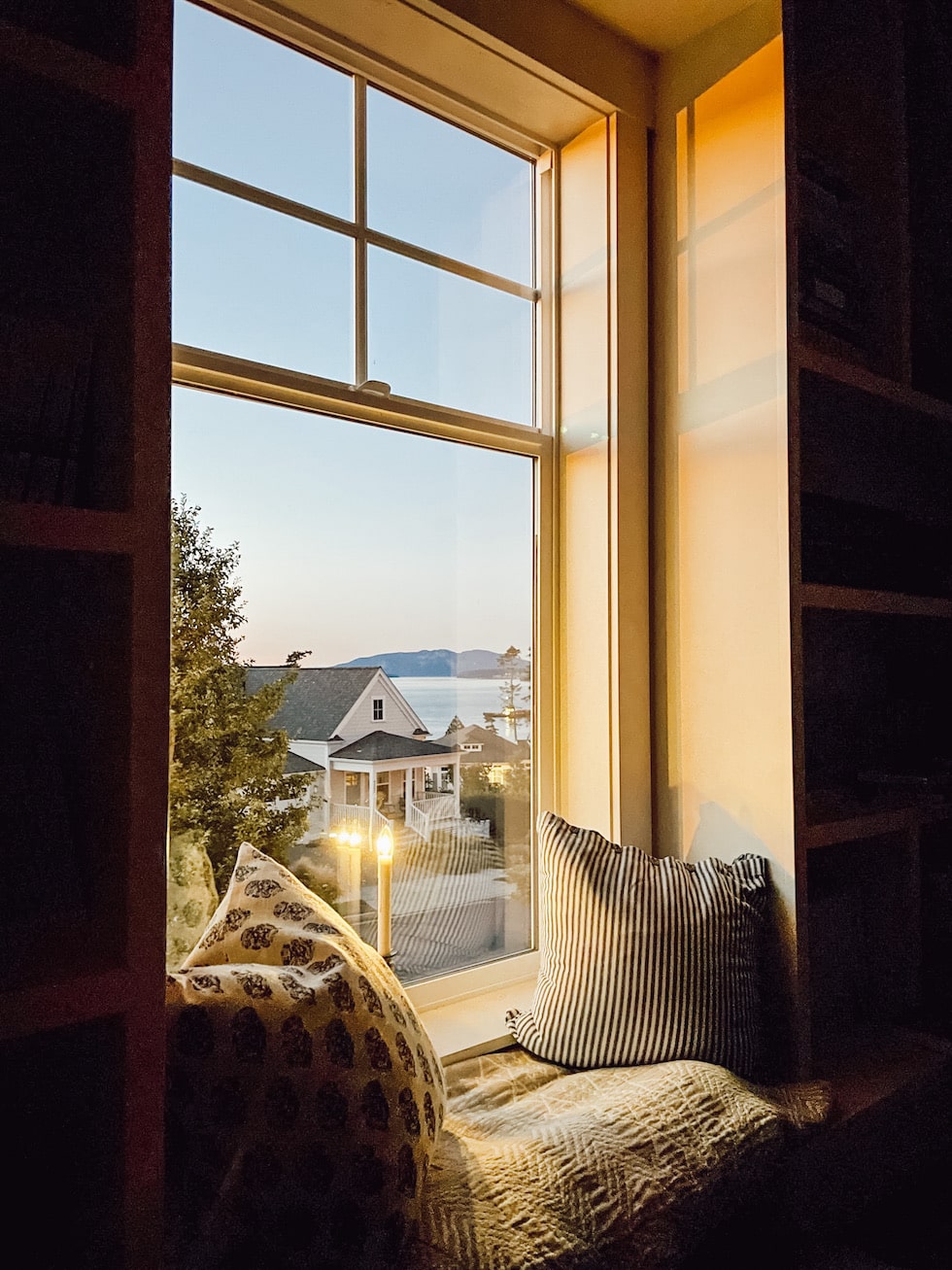 We invested in a set of special battery operated window candles on timers (I think we have them in ten windows!) that I can HIGHLY recommend to you, if you want to be people who have candles in your windows, too. 🙂
While real candles are certainly romantic, they are just far too dangerous for our windows. I have regular battery operated candles that I love for around the house, but I never felt like they were bright enough in the windows. Then I almost bought some electric candles because I wanted them to be brighter, but I did not like the idea of ​​all the cords dangling everywhere!
But these battery operated window candles, my friends, are PERFECTION! They have several unexpected but wonderful features and are everything I wanted them to be. They have a lovely warm lightbulb that makes them almost like a little lamp!The mood inside and outside is cozy and warm.
There are several reasons I really like this style and brand:
1. These battery operated window candles have flickering bulbs that are two sided.
Not only do they have large bulbs that are brighter than what you'll find with a typical battery operated candle, but they have two sides to the bulbs that serve a helpful purpose. One side is brighter, which you put towards the window. The other is softer light, which you would face inside. LOVE that feature as your neighbors can better see the flickering candlelight and you get a cozier mood inside! It makes such a huge difference to have a bulb, too. At night or if you are further away from the home, you really notice the difference in the brightness, but yet they still feel cozy and flickering like a candle.
2. The candles are on a timer.
You can set them once and they'll go on by themselves and stay on (I think for about six hours and then they shut off automatically). This is not only a time saver, but handy, too. They'll come on every evening, whether you are there or not. What a lovely welcome home to see them glimmering in your windows! This is also extremely convenient if you put them in higher windows. We have one we put up with a ladder, so it's nice to not have to do that every evening! 🙂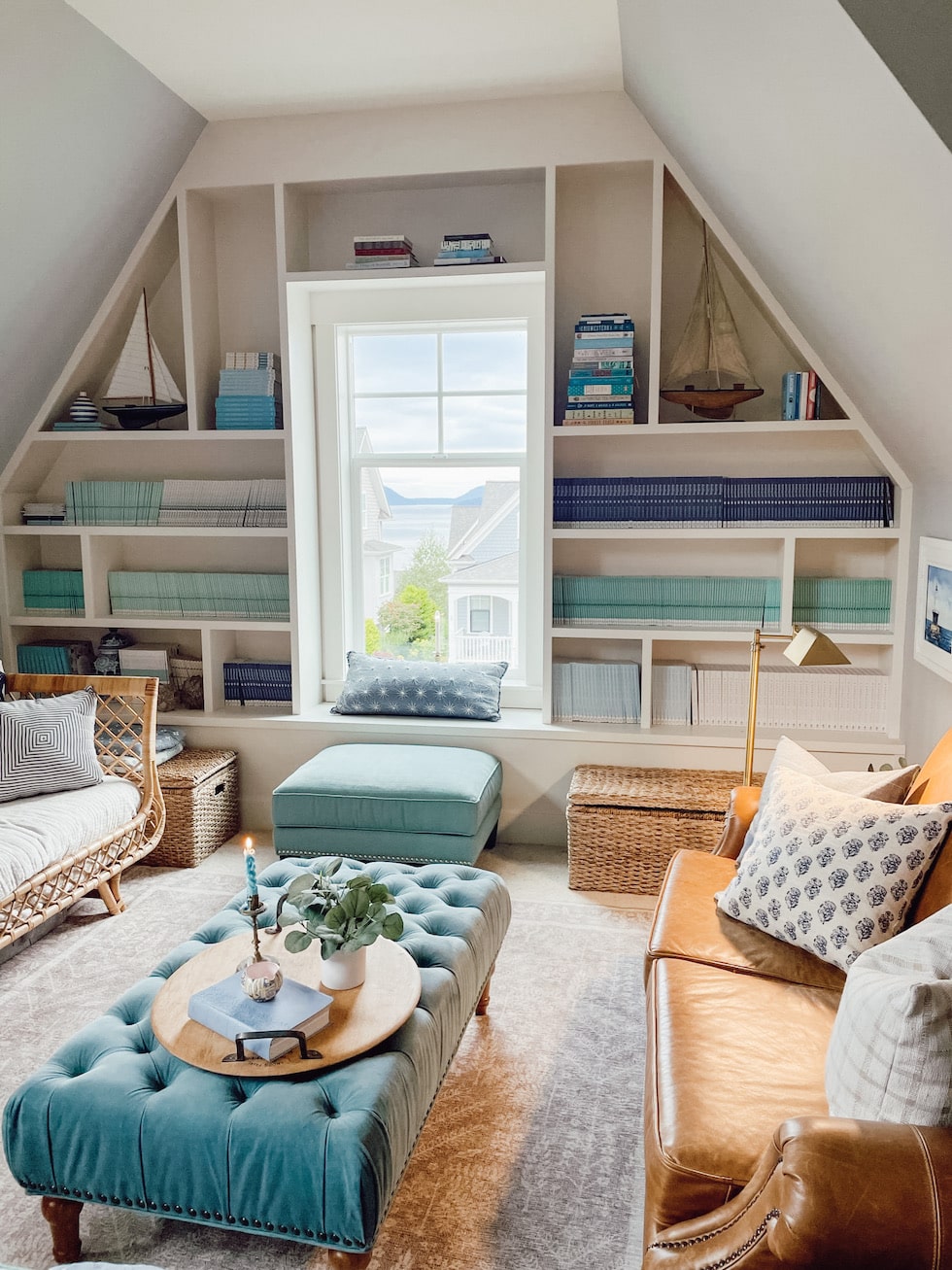 3. These battery-operated candles come with a weighted holder!
They look great and don't tip over. We got brass, but I also loved them in black.
4. The candles are adjustable in height!
This is a cool feature. If you have windows in various sizes or heights of window panes, you can make these candles a little taller or shorter to be better seen.
You'll see our window candles in our home on my Instagram stories for the next several months. I'll even get more photos of them at night from the outside! I hope when you see them flicker in my windows you'll feel warm and cozy. And even better, I hope they'll inspire you to get some for your own home!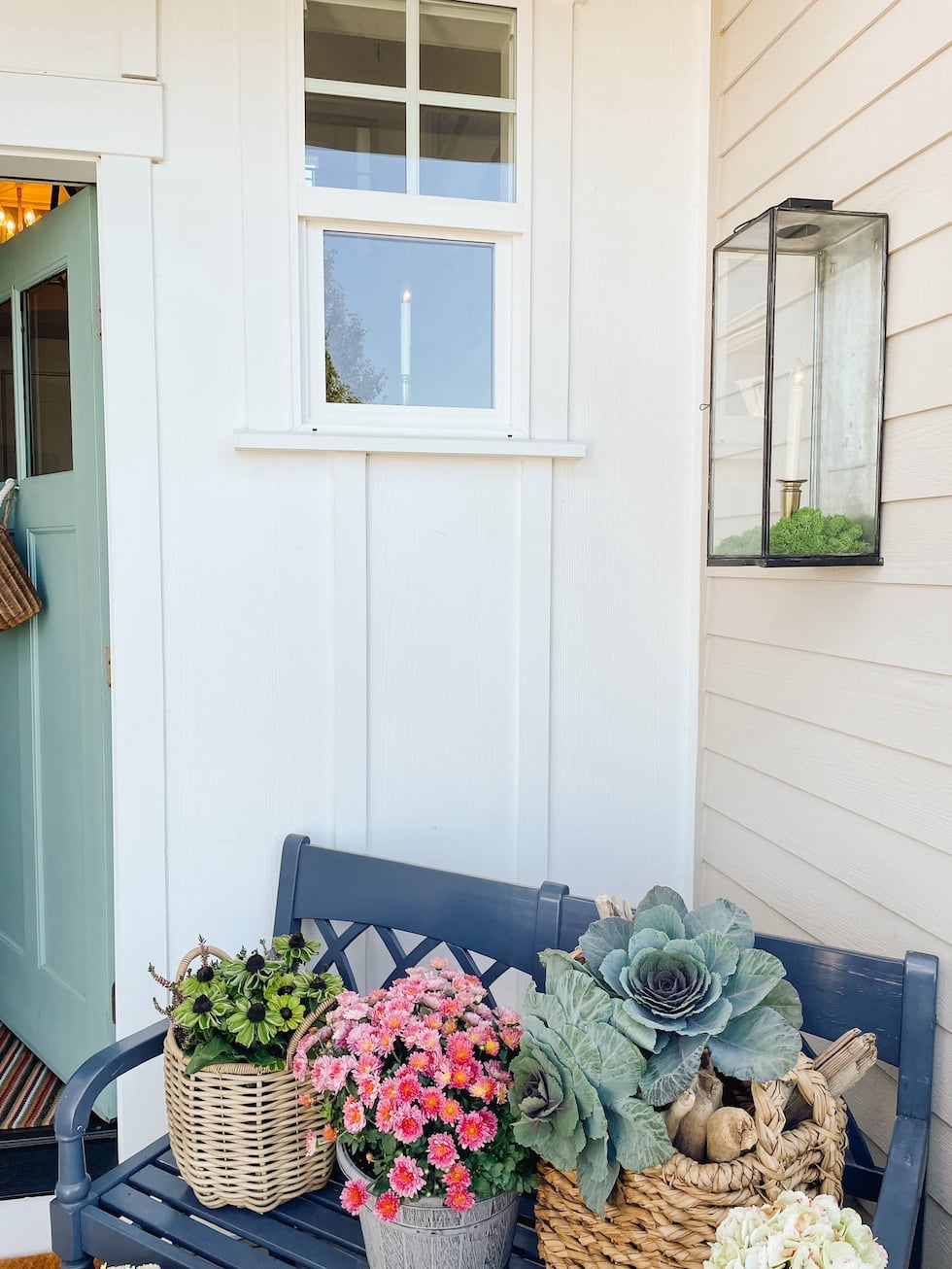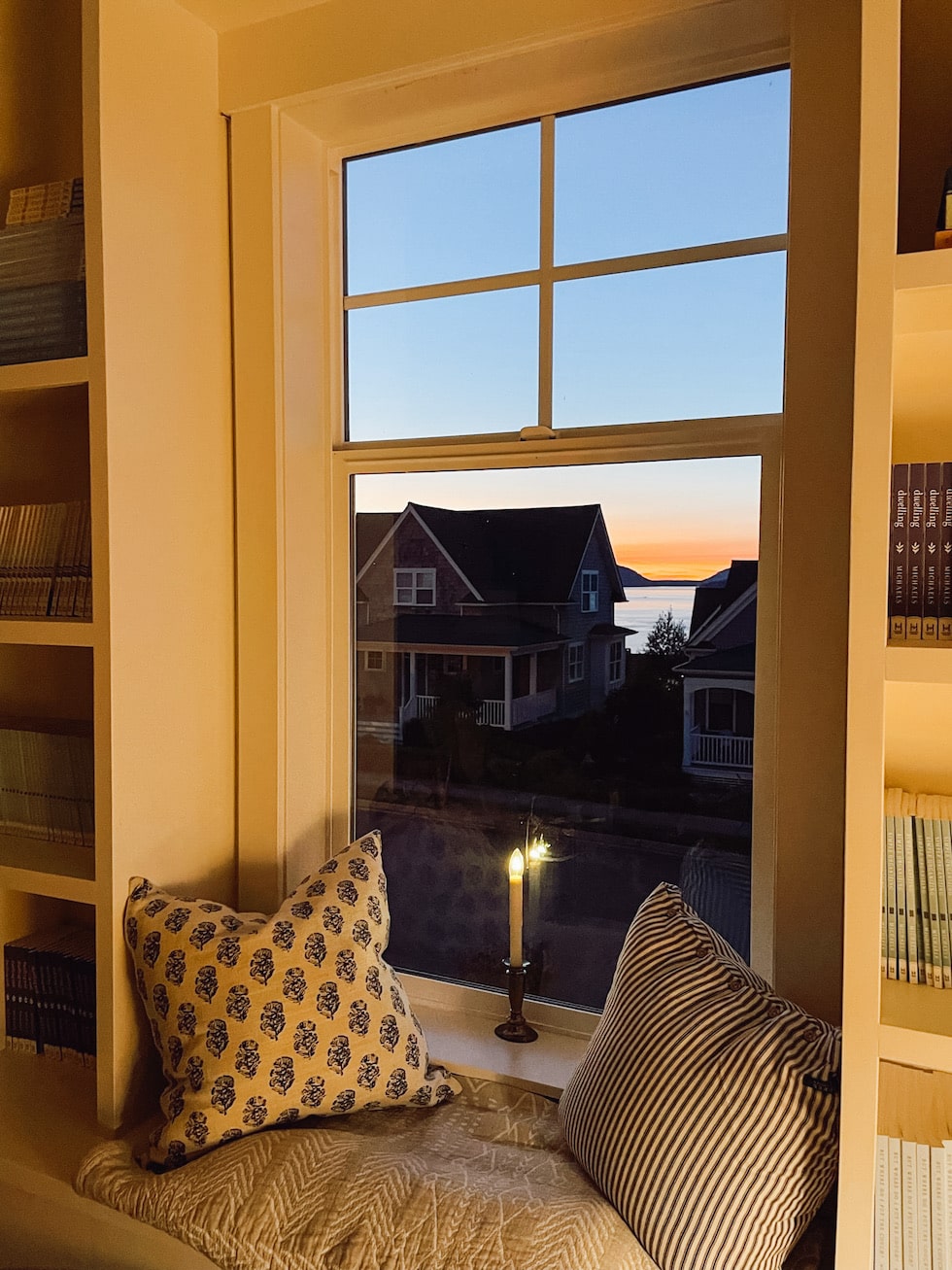 ---
Catch up on more of our Fall Nesting posts this year below!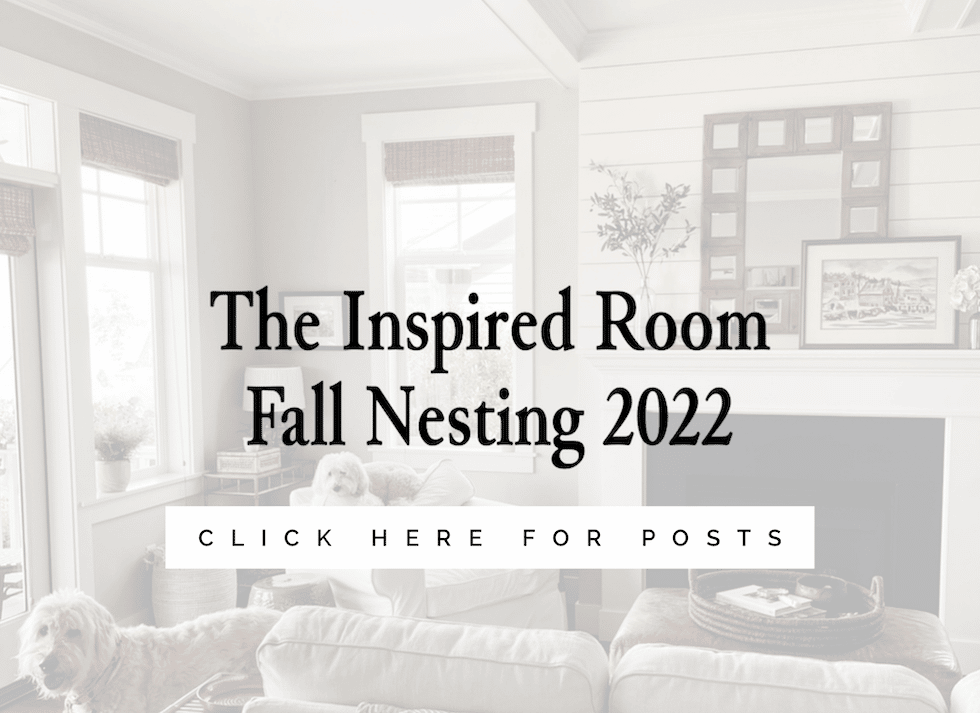 More Details