Aug 26, 2022
How to Be Intentional in Planning for Fall + Holidays
This Post May Contain Affiliate Links. Please Read Our Disclosure Policy here
A new season is right around the corner! Are you ready for it? I absolutely love fall! But I also love summer. And winter. And spring. All for different reasons. I've learned over the years that if I am not intentional with my plans and expectations, seasons will fly by and I'll wonder where the time went! Anyone else? Not that I don't get things done or enjoy every season. I do. But as they say, time flies when you're having fun. Or busy. Or both.
Sometimes there are other things I really wanted to do with or for my family, or in a particular season or holiday, and I simply run out of time to make them all happen.
I'm not a type A person, nor am I a natural planner. I am an idea person who wants to be better at planning and executing my most important ideas and priorities.
To help me (and others!) get better organized and take those seasonal ideas and the to do list in my head and put them on paper, I created A Lovely Life Seasonal Planner (also inspired by the concepts in my book A Lovely Life) .
Now, I'm all for using my phone for keeping notes, and I love my digital calendar, but I've found that there's nothing like putting a real pen to paper I can hold in my hands when it comes to dreaming and planning.
A Lovely Life Planner: A Guide to Savoring Every Season ($4.99) is a downloadable printable resource that is so helpful in organizing priorities and setting intentions.
We can't always do everything that we might want to do in every season, so planning and prioritizing what matters the most to us makes a big difference!
The seasonal planner is designed to be printed, and it can be hole punched and put in a three ring binder or in a folder. There are pages for each season, with simple but meaningful prompts to help you find a good rhythm for the season and to focus on the priorities you have. There are places to jot down your ideas, intentions and plans for whatever it is that you want to do to make this season feel intentional and memorable.
Since we are just about to begin the fall season, that means we also need to plan for the holidays as they won't be far behind! All the more reason to sit down with the seasonal planner and get organized.
Do you have your seasonal planner? I hope you'll order a copy for yourself! And if you did get one, now's the time to use it as you begin to anticipate fall's arrival!
Happy Fall Nesting!
Let's make plans for all the wonderful experiences we want to save in the days ahead!
---
See more of our Fall Nesting 2022 Series:
Start here >> A Slower Rhythm Through the Seasons
Fall Decorating: 7 Simple Tips to Slowly Transition Your Home
Reversible Blankets for Sofas, Chairs, Beds and More! (our mud cloth layering blankets)
Affordable White Washable Slipcovers: Ikea Ektorp Chairs
**************
Cozy Fall Shop
Shop My House & Latest Decor Finds
Our Amazon storefront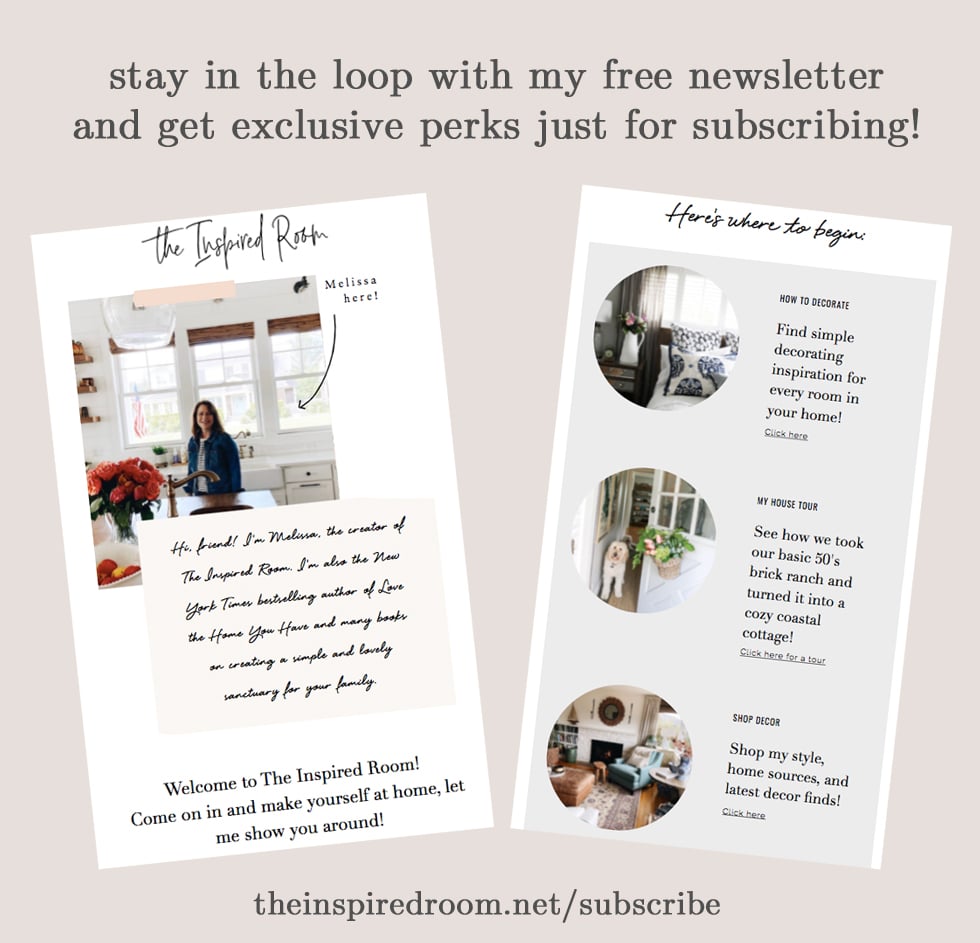 Don't forget to subscribe to our newsletter and follow on Instagram and Facebook so you don't miss a thing!
More Details