Aug 25, 2022
How to Decorate a Fall Coat (Using What You Have!)
This Post May Contain Affiliate Links. Please Read Our Disclosure Policy here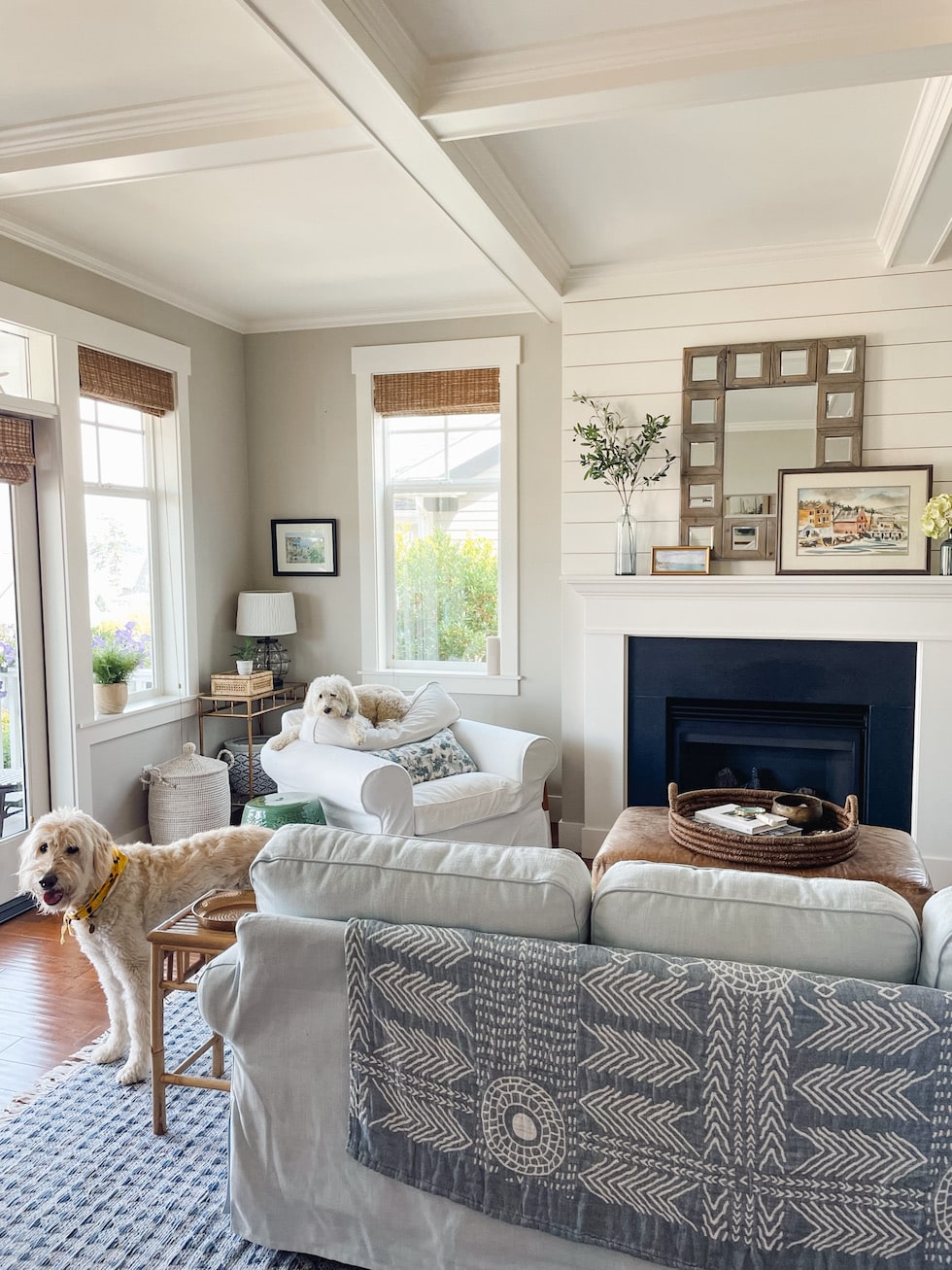 Whenever I look online or in magazines for how to decorate a coat for fall, I run across lots of ideas that feature tons of seasonal specific decor! Mantels can be so beautiful with bundles of wheat and piles of pumpkins lining the surface and seasonal garlands and wreaths hanging! But you've probably noticed (if you're a long time follower here!) that I tend to mostly decorate with just a touch of any season and then use a mix of non-seasonal specific items I already have.
That's just how I've always done it (check out this fall coat blog post from 2010). The decorating advice I share here has stood the test of time and been used effectively through many homes, so I'm sticking with it :). I hope you find it helpful.
I love to set a mood with pieces I already have, while incorporating mostly gentle nods to the season. Now and then I might go a little more crazy with decor if I'm feeling inspired, but a bit more restrained is my preferred vibe. I get easily overwhelmed by too much.
For this mantel, I brought over artwork that had a palette that felt "fallish" to me. It is of a coastal town we happen to love nearby, so it feels appropriate to the season, to our home and tells a bit of our story. The frame played nicely with the rustic framed mirror, so I loved the two together. By leaning it in front of the mirror, it created a pleasing "stair step" layered arrangement that keeps it feeling connected and more interesting.
I had some "not necessarily fall" branches in a deep green that helped set the right mood for how I want my home to feel in this changing season. By putting them in a blue glass vase, it still retained a bit of summer as it felt lighter and airer. The height of the branches filled up some of the space, too, so it balanced the mirror out and didn't feel dwarfed by the size or shape of mirror. Then I just tucked in a hydrangea from our yard as a gentle nod to the season.
Here are a few thoughts on how to decorate a fall coat using what you have (and some touches of the season!):
1. Gather items you already have.

To decorate an early fall coat, I don't necessarily start with a traditional theme (like fall pumpkins, for example!). I just start pulling together items I already have around the house. I think of this process as fall nesting! It's about honoring the current season in your home while preparing yourself and your home for the next season.
Even if the weather where you are isn't the same as ours, the seasons will be changing in one way or another. What inspires you right now? What combination of elements or a color palette would feel inviting for this season in your home? You don't even have to use "fall colors." Maybe you will keep your existing palette but just incorporate an item or two in a deeper hue than you did in June. What textures feel cozier and more inviting, but not too heavy for this transitional season?
2. Consider the mood you want at home in this season.

As you are preparing for fall, I encourage you to read my book A Lovely Life. It will help you feel inspired and motivated by a purposeful and meaningful perspective on each of the seasons. The items you use to decorate your home or mantel right now will help you set intentions as well as create the atmosphere of your home. Have fun with decorating and by all means don't take it all too seriously! But it is true that how you decorate your home can nurture your family in unique ways in each season. It's not a waste of your time to decorate for the seasons. In fact, change can be therapeutic and so beneficial.
3. Pace yourself to save the present season.
I have always felt my best when my home flows with a gentle rhythm for the seasons. That's why I embrace subtle changes in how I decorate. I want my home to reflect the current season and always be inspiring to me, so I will likely update my coat as the season evolves, too. For example, I might switch out the branches to ones with a golden hue. Or add a set of pumpkins in October!
With that said, I don't mind decorating for fall or Christmas a little earlier in the season than some might, because it can inspire me to feel prepared! When my home is ready, I am able to give my full attention to other more important things (like hosting gatherings or spending time with family!).
But if I were to decorate with Christmas trees on October 1st just to get it done, rather that feeling extra prepared I'd for sure feel burned out on it all too soon. I'd want to take it all down by the time the season actually arrived. I like to decorate for Christmas to create a festive mood for our family. So I will decorate for Christmas early enough that we can relax and focus on the meaning of the season, but not so early that we are bored of the decor when Christmas arrives.
That's why I like to pace myself in any season, such as not rushing to put out all of the really specific seasonal decor at the start of a season. I want to fully enjoy and be present in the season we're in rather than tire myself (or our family) of a future one before it even happens. That's just how I approach seasonal decor! It evolves over time. You do you — let your home be a reflection of you and your family!
---
See more of our Fall Nesting 2022 Series:
Start here >> A Slower Rhythm Through the Seasons
Fall Decorating: 7 Simple Tips to Slowly Transition Your Home
Reversible Blankets for Sofas, Chairs, Beds and More! (our mud cloth layering blankets)
Affordable White Washable Slipcovers: Ikea Ektorp Chairs
How to Be Intentional in Planning for Fall and Holidays
Saving the Last Sunsets of Summer from Our Porch!
**************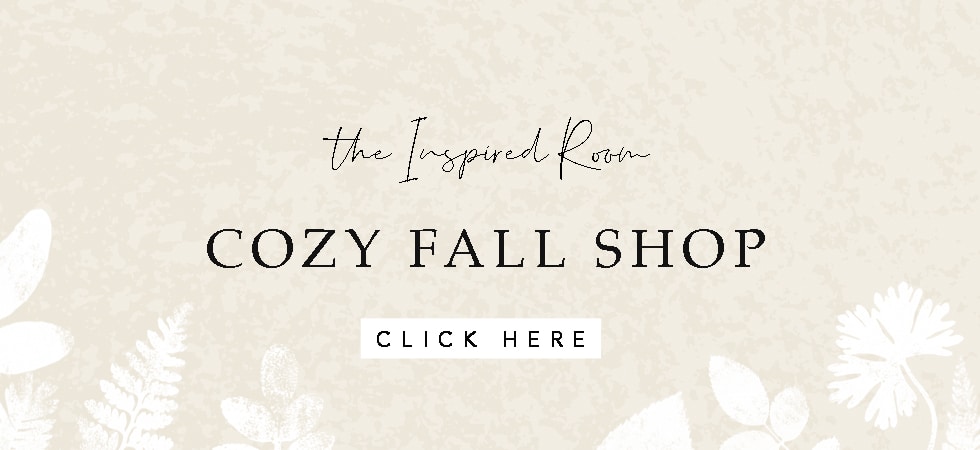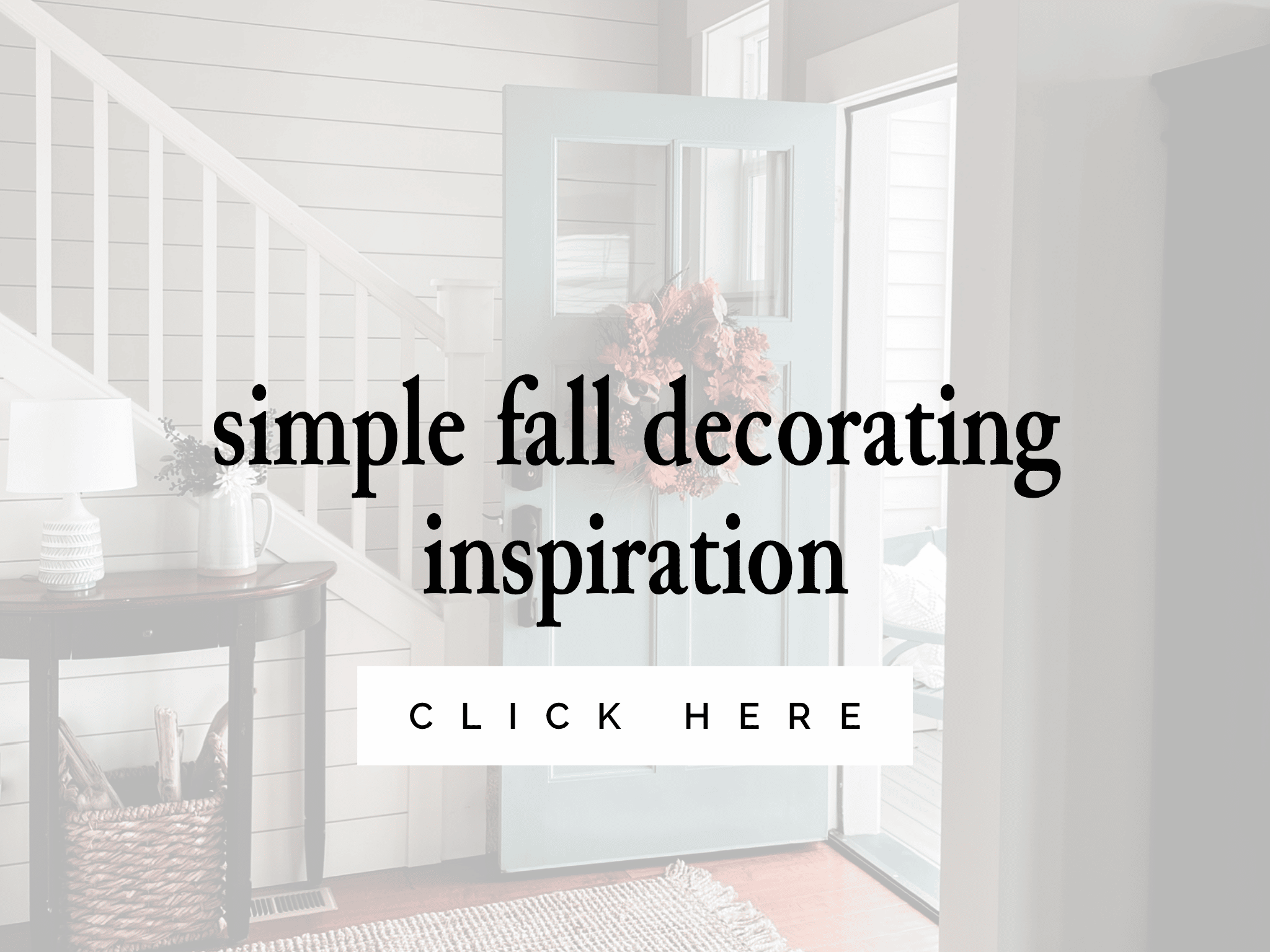 ---
Cozy Fall Shop
Shop My House & Latest Decor Finds
Our Amazon storefront
More Details