Oct 14, 2022
How to Make a Cozy Fall Simmer Pot
This Post May Contain Affiliate Links. Please Read Our Disclosure Policy here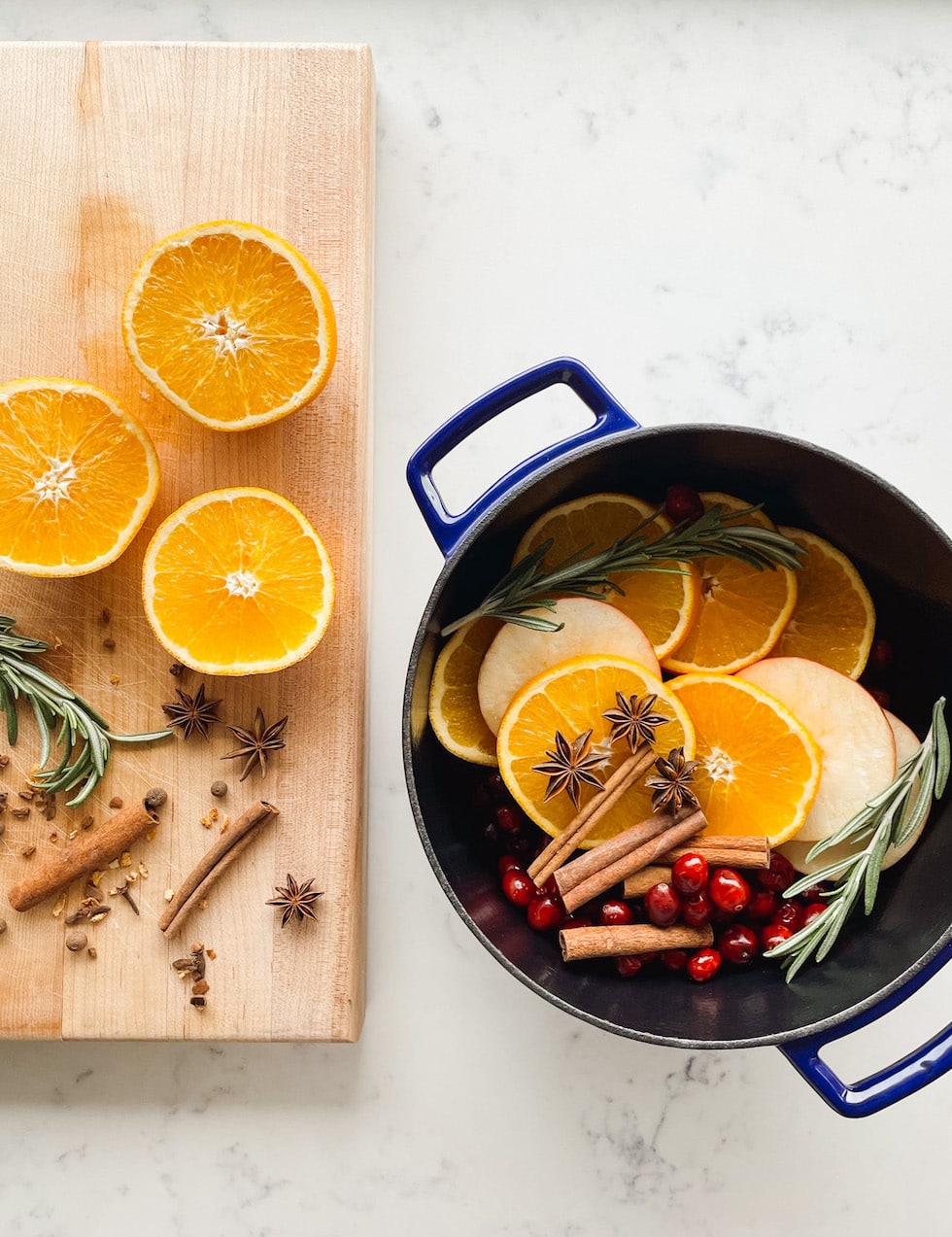 Let's make a cozy fall simmer pot! One of the reasons fall is my favorite season is because of all the delicious scents that fill the air! Cinnamon, orange, vanilla, clove, they are all my favorites. I use natural scents over synthetics in my home for health reasons. No plug-ins, no artificially scented room sprays, no holiday perfumed-scented cleaning products. Just the real scents of plants, spices, and trees, please.
What is a simmer pot?
You might have seen this simmer pot in my book A Lovely Life. One of my favorite ways to save every season is to embrace the scents and traditions of each. Like many people, I don't love the idea of ​​winter coming. But instead of dreading it, I create special rituals and experiences for that season (and every season!) so I have a lot to look forward to and enjoy! I shared many thoughts on that in A Lovely Life. If you dread winter, I hope you'll feel more inspired after reading that section of the book.
Simmer pots are a delightful way to set the coziest mood in fall and winter. They are a natural alternative to using artificial scents, but also when you use real plant-based ingredients, you get mood boosting benefits! Making the simmer pot and enjoying it is a cozy and comforting experience, too.
What can you put in a cozy fall simmer pot?
I love the smell of cinnamon sticks, orange, apple, clove, star anise, cranberries, nutmeg and rosemary. You can save the peels of lemons, apples, or other fruits in your freezer for when you want to use them in your simmer pots, too! You don't have to stick to fruit and spices–you can put anything in them you like! Try bits of cedar, pine or other wonderfully scented plants, bark or trees. You can add essential oils, too. I added a couple drops Christmas Spirit essential oil and Orange, too (some of my favorite fall oils are here).
Simply place all the aromatic items you want in your cozy fall simmer pot, add a few cups of water, bring to a boil, then simmer on low for however long you'd like! Add water as needed.
ENJOY THE SCENTED COZINESS that will fill your home!
Get your copy of my book A Lovely Life here.
More Details