Aug 28, 2022
Where to Find Coastal / Sailboat / Seascape Artwork: Favorite Sources
This Post May Contain Affiliate Links. Please Read Our Disclosure Policy here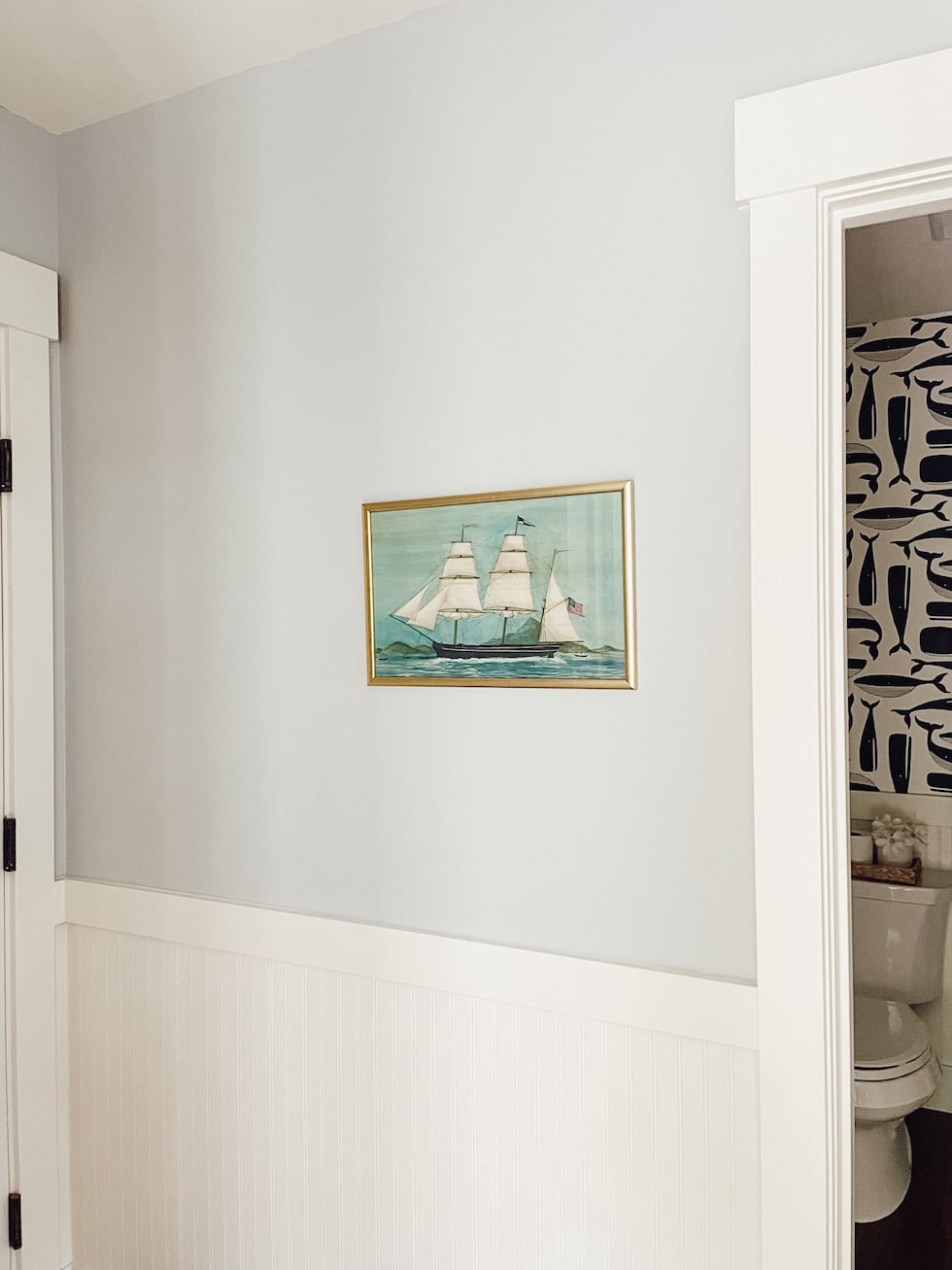 Where do you find coastal artwork? Today I'll answer that FAQ! Along with the question, is it OK to collect sea art if you don't live at the beach?
I've been collecting sea and ship art over time, long before we moved to our beach house! You don't have to live near the coast to love that style or incorporate it into your home. If anyone tells you otherwise, they better be paying your mortgage or rent! I'm a believer in a home reflecting the people who live there, but what does that really mean?
My feeling is if you love the sense of an adventure with boats at sea, or simply being near the water refreshes or inspires you, that's an important part of who you are!
Seascape art can help create that "escape to the sea" feeling in your home wherever you physically live. Whether it's through art that features destinations you've been to by the sea, or places you dream about, or simply pieces that reflect a mood that speaks to you, art on your walls can be an opportunity to show more than just a decor style . It can reveal more of you who are and what makes you YOU!
We love finding seascape art while on vacation or anywhere we go, even the discovery of a new piece of art can be a fun story! But we also find beautiful art online! Today I'll share some favorite online sources and places to keep on eye on when you want to add to your own collection.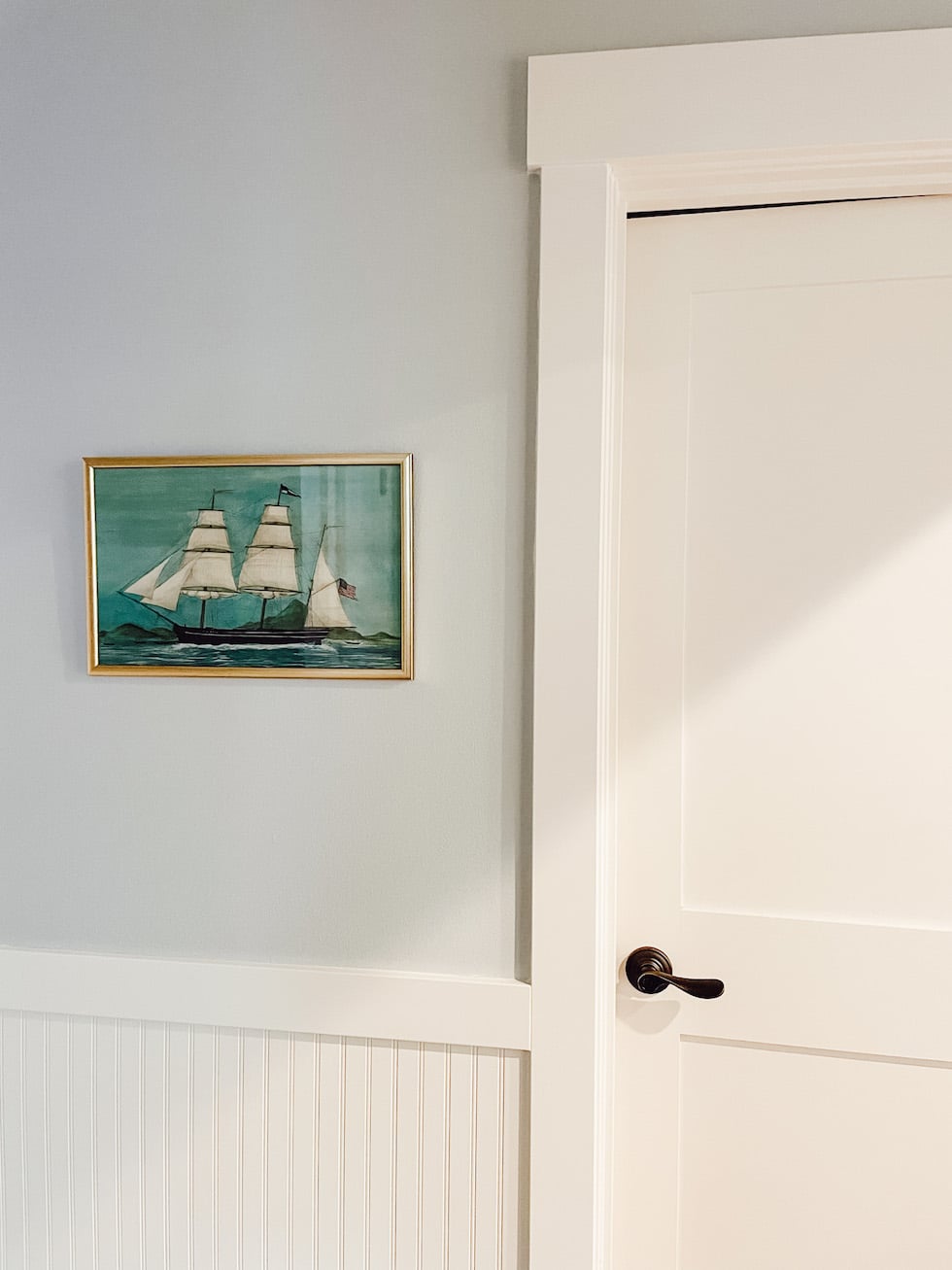 I just started a new gallery wall in my mudroom! Right now it only has this one beloved piece that was a birthday gift (the artist is Mary Maguire). Displaying art we love always makes a new house feel like home to me. I was going to wait until our remodel was complete but since it isn't quite ongoing yet, I just couldn't wait any longer! We've been on a roll hanging art the past couple of weeks. I still have a few pieces we need to frame and then I can show you, but it feels good to see more art everywhere.
I've shared in a past post How to Choose Art for Your Home + Favorite Art Sources. I get my art from all sorts of places. Antique stores, yard sales, thrift shops like Goodwill, flea markets, Etsy, eBay.
Here are some online coastal artwork sources and some collages of my favorite art finds:
Sources for above: 1 // 2 // 3 // 4 // 5 // 6 // 7 // 8 // 9 // 10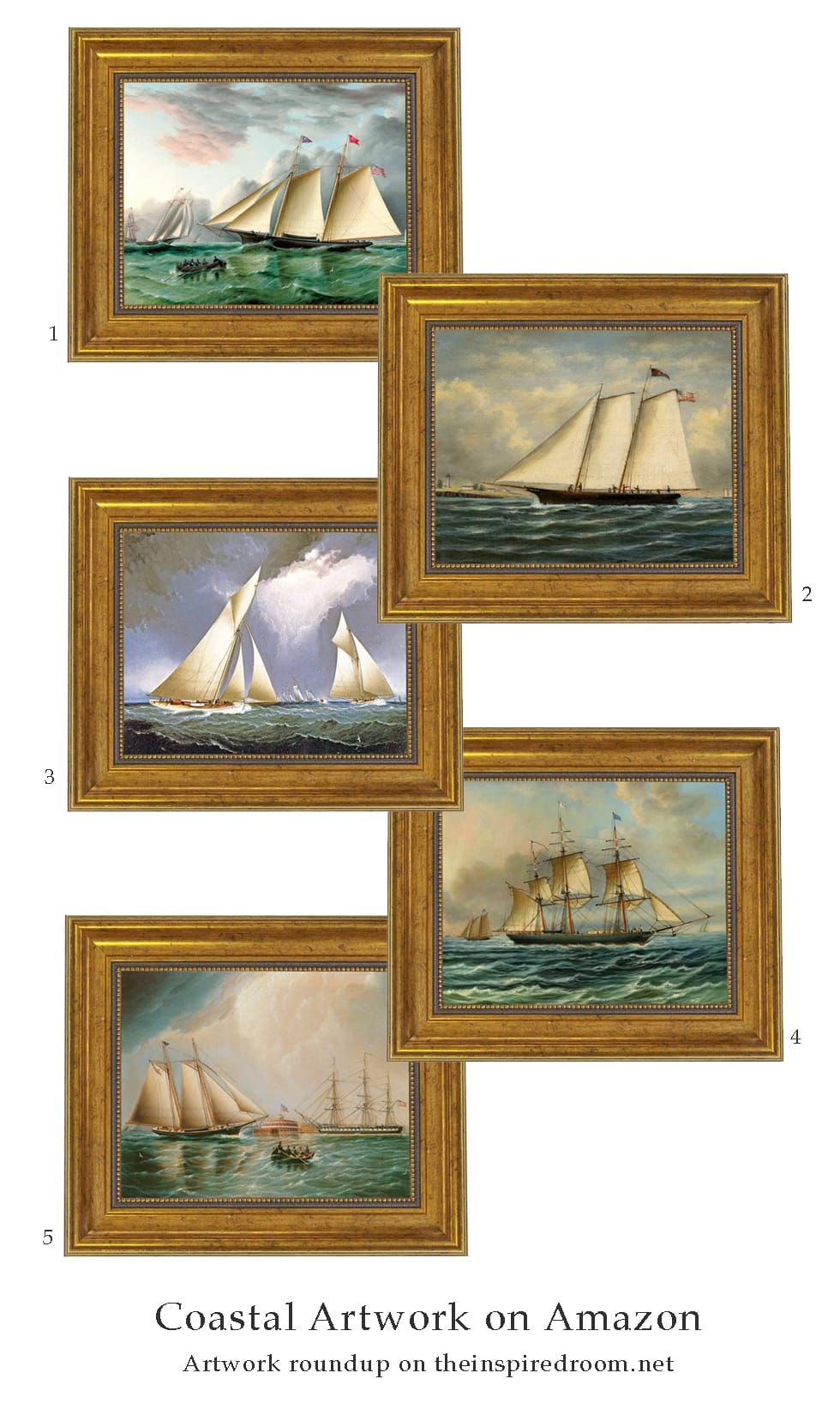 These above are high-quality printed reproductions of oil paintings on Amazon. I love that they're all framed and ready to hang! Sources for above: 1 // 2 // 3 // 4 // 5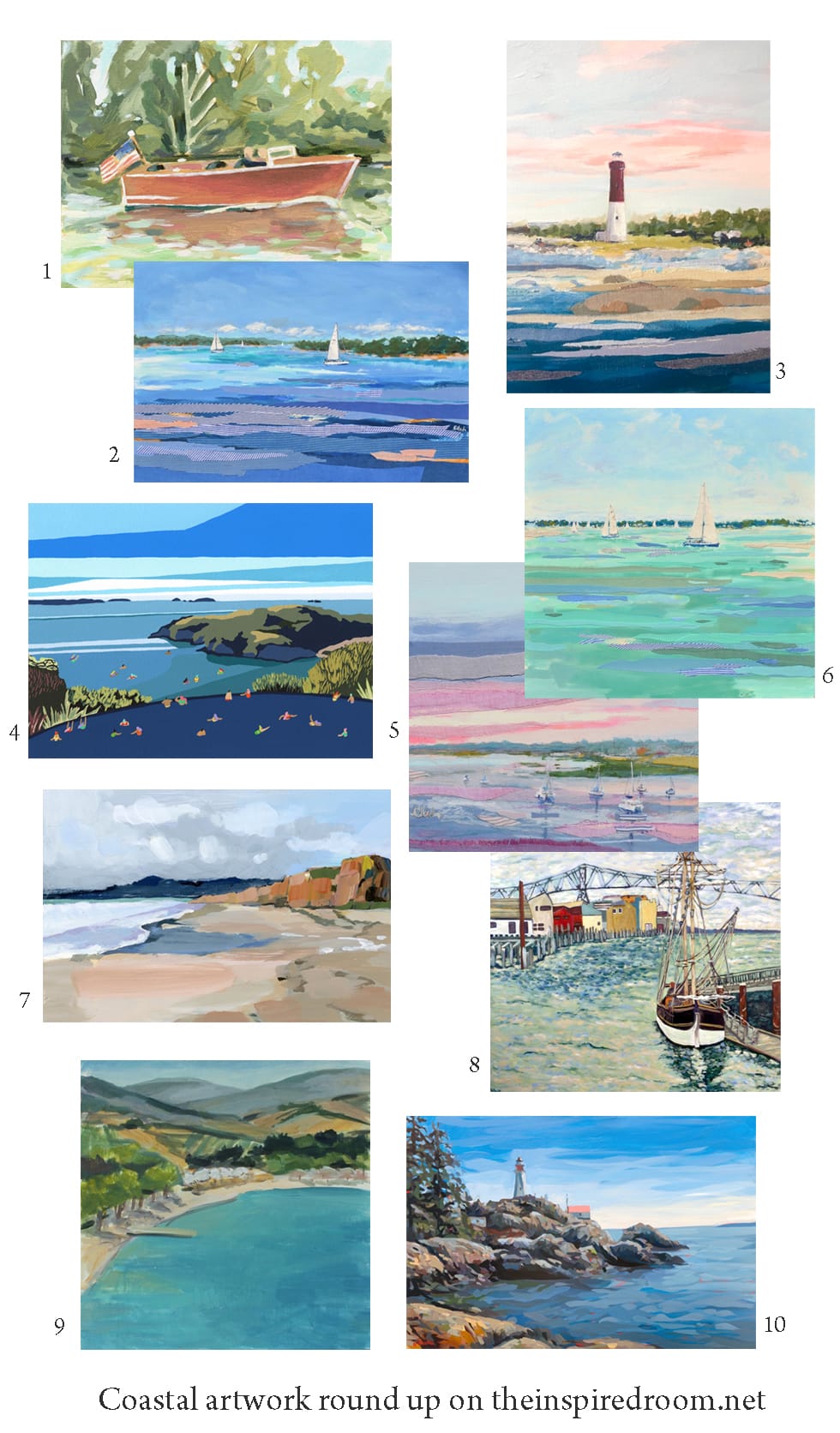 These above are all from Artfully Walls. They have a wide variety of artwork styles, sizes, and frame options at affordable prices. I love these coastal ones! Sources for above: 1 // 2 // 3 // 4 // 5 // 6 // 7 // 8 // 9 // 10
There are so many talented artists you can find on Etsy! Here are just a few shops I've found that sell beautiful coastal artwork I love: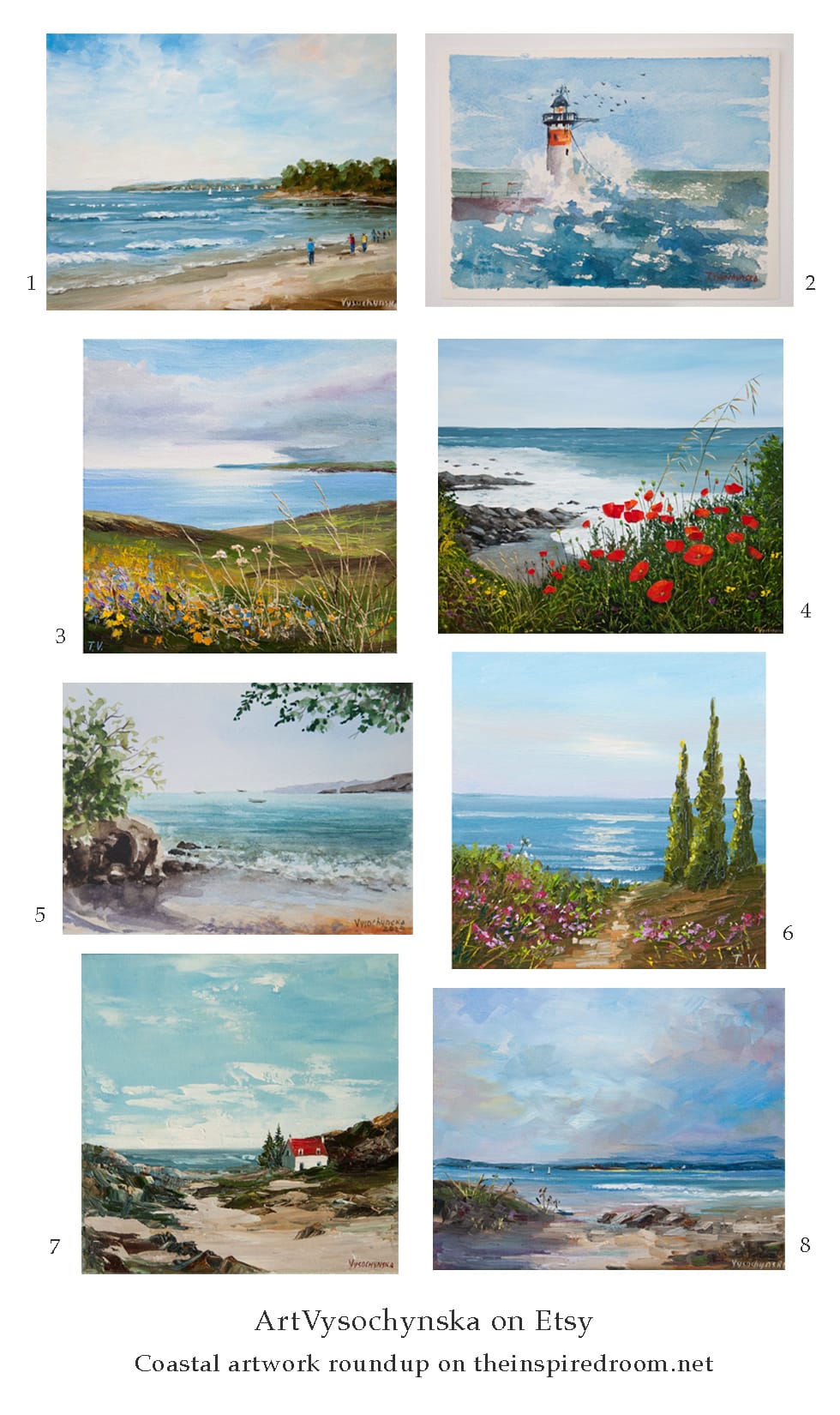 ArtVysochynska (Etsy shop in Ukraine full of beautiful artwork including lots of originals) — Sources for above: 1 // 2 // 3 // 4 // 5 // 6 // 7 // 8.
2. Eugenia Ciotola (I've purchased several original watercolors from this artist–see a few in my home above). I am finally getting these framed for our new home! Click here to check out her shop.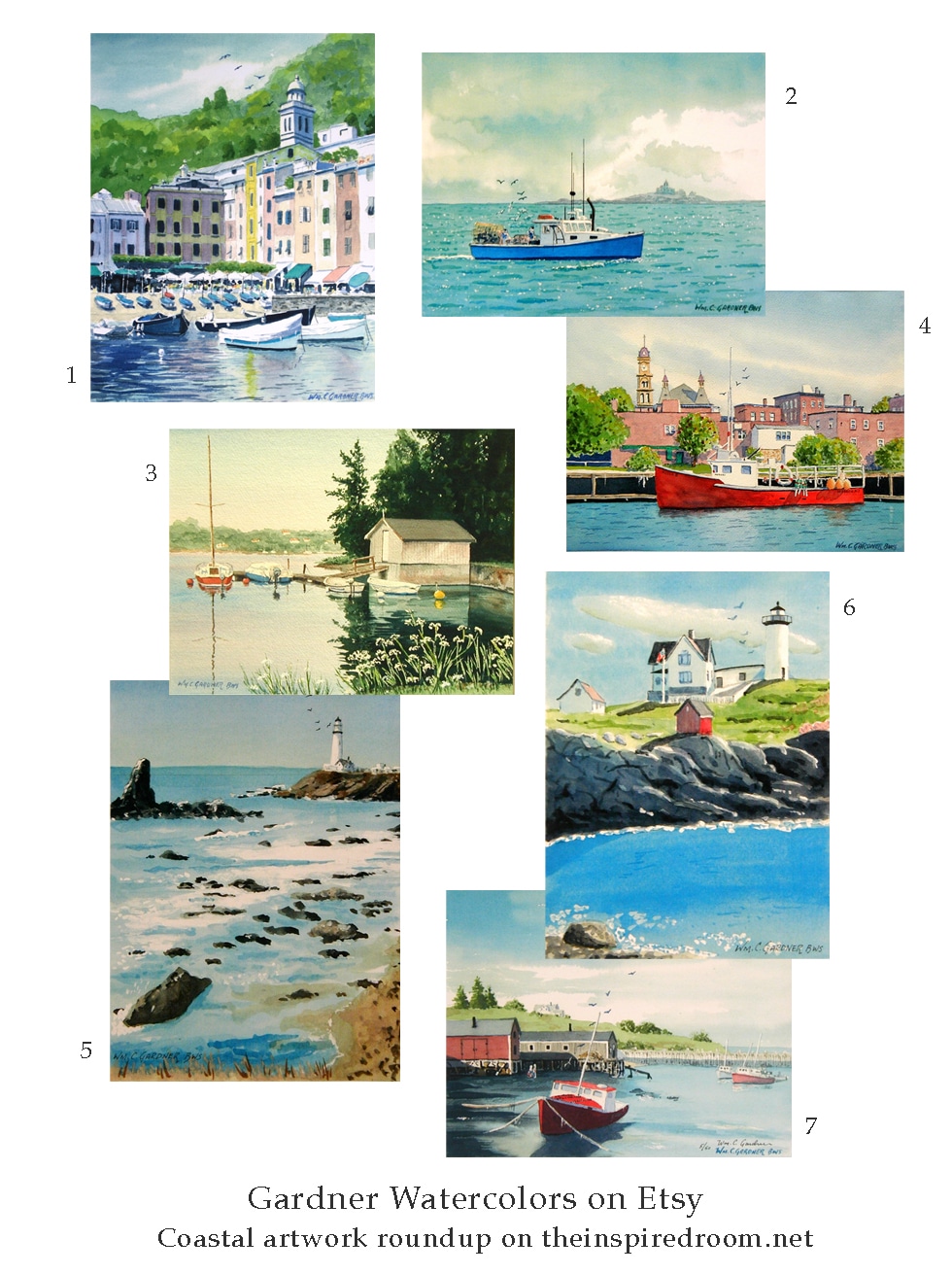 3. Gardner Watercolors by William Gardner — Sources for above: 1 // 2 // 3 // 4 // 5 // 6 // 7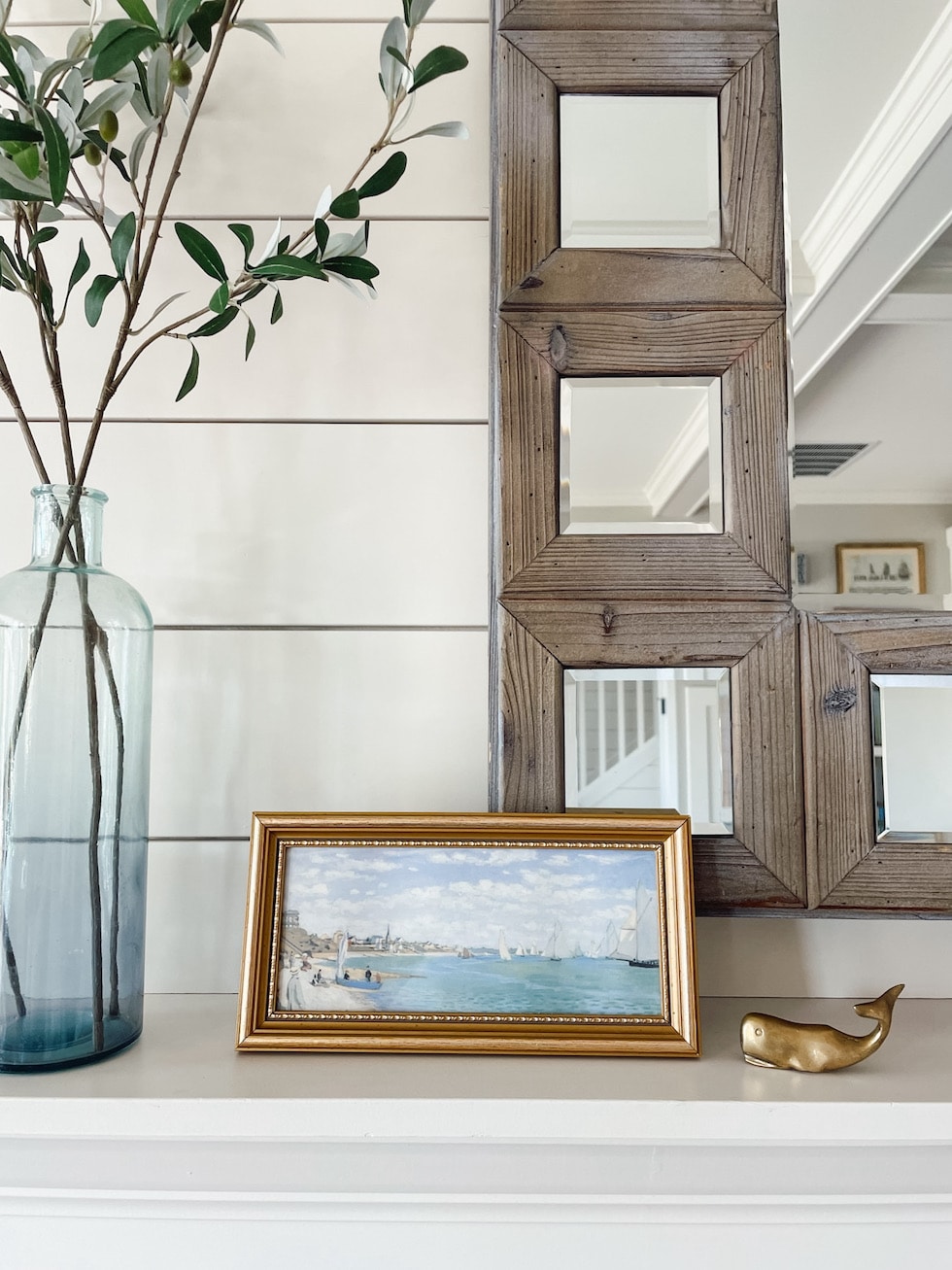 This lovely framed piece above was one my daughters found at a local antique store! They knew I would love it. Keep your eye out at second hand stores or local antique shops, you never know what you might find! Ps–see that brass whale? I found that recently after it had been missing forever! I got mine at an antique store many years ago but here's a similar one.
Looking for more artwork or other decor? Here are posts and resources for you!
More Details